My Team
When you became my client, you placed your trust in me to help make your vision a reality. I honor that trust with the help of my expert support staff. Together, we make a strong commitment to customer service.
If at any time you have a question, concern or need, please let us know.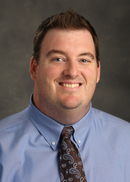 Jacob Thomas Stoetzner
Business Manager
Office 785-838-9800

Jake offers a diverse combination of legal and financial knowledge to find innovative soluations for banks, corporations and individuals. Jake concentrates on estate and tax issues that challenge successful business and exectives, in addition to designing and implementing successful benefit strategies.
Prior to joining Northwestern Mutual, Jake worked as a attorney for The State of Michigan, focusing on complex civil and criminal matters. He earned his law degree, summa cum laude, from Oklahoma City University School of Law. He is currently admitted to practive in Kansas, Missouri and Texas. Jake earned his bachelor of science in mechanical engineering from The University of Tulsa, where he played football for the Golden Hurricanes for four years.
He currently lives in Lawrence, KS with his wife, Dr. Kelli Henderson, and their two boys, Cooper and Parker.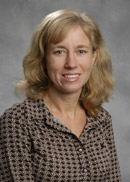 Nancy A Jones
Nancy specializes in helping bank client's structure executive disability and long term care programs. Her experience and sevice in the specialty has helped many banks to retain top quality executive talent. Nancy helps to communicate and monitor the value of these benefits with on site meetings and seminars. Her focus is the Midwest Community banks in Kansas, Missouri, and Colorado.
Nicole J Volz
Nicole has been with Northwerstern Mutual for six years. She specializes in the implementation of bank owned life insurance programs. She provides all monthly, quarterly, and annual reporting to Executive Benefits Network bank clients. Nicole is responsible for all onsite enrollments and client questions.
She is a graduate of the University of Kansas. She is a team leader for youth programs at St. John's Catholic Church. Nicole lives in Lawrence, Kansas with her husband, Brandon.